Legal Sea Foods now part of the Boston-based PPX Hospitality family of restaurant brands has reopened in Kendall Square after significant renovation 
BOSTON – (JUNE 14, 2022) -​​ Legal Sea Foods Restaurant Group, the iconic New England-based restaurant brand with over 20 locations along the East Coast, has officially reopened their doors in Kendall Square with an updated new look. The restaurant renovation allows the capacity of over 300 guests and features an all-new private dining room available for special events including holiday parties, corporate events, birthday celebrations, bridal showers and more. Additional updates to the space include contemporary upgrades to the main bar & lounge areas, new dining room furnishings, textures, flooring and light fixtures. The restaurant also plans to update the patio experience and exteriors later this year.
Legal Seafoods has been a staple for seafood lovers throughout the northeast for over 70 years. The first Legal Sea Foods restaurant began in Cambridge's Inman Square in 1968, making this reopening a special occasion for the restaurant group. Some longtime key players will return to the team, including manager Billy McAllister, a hospitality favorite among loyal locals. Son of Anna McAllister, the inspiration behind "Anna's Baked Haddock", Billy is a testament to the seafood restaurant's rich Cambridge heritage and roots within the community.
"We are thrilled to be back in Kendall Square serving guests in the greater Cambridge area. Our roots are in this city, and being able to reopen this location is a testament to the hard work from the Legal Sea Foods team," said Ann Marie Escobar, Brand President and Chief Operating Officer of Legal Sea Foods Restaurant Group. "We are so grateful to our amazing guests and restaurant team members who have supported our efforts over the years, and we can't wait to welcome guests to the new and improved Kendall Square location."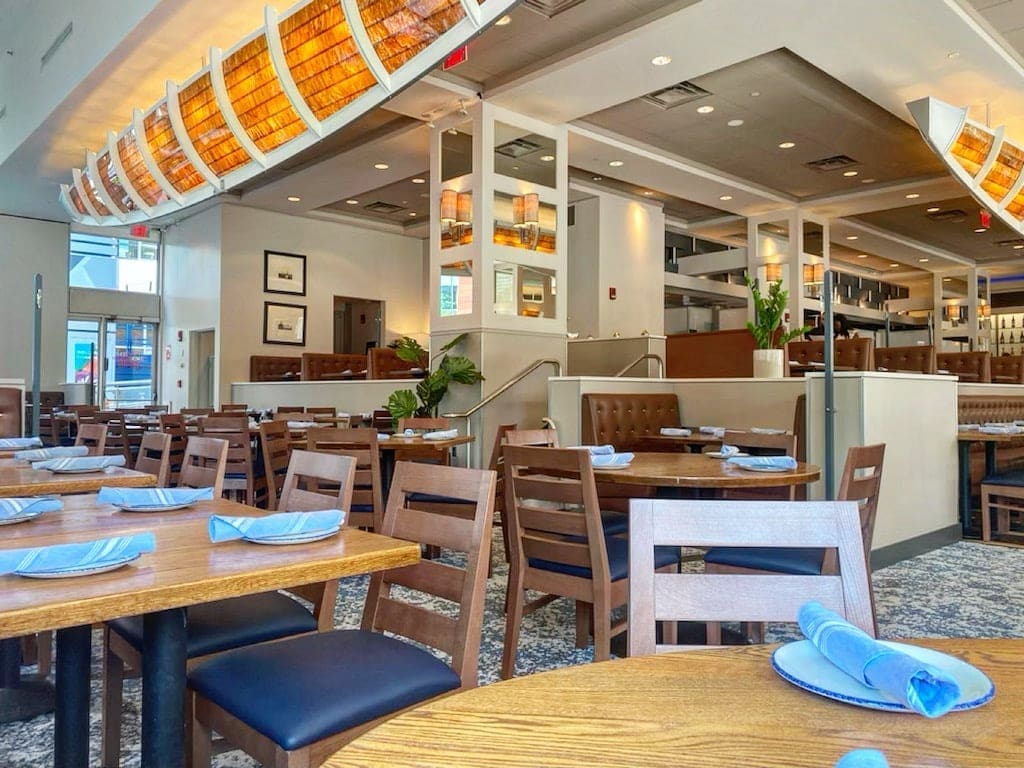 The location closed due to the effects of the COVID-19 pandemic. Following last year's acquisition by PPX Hospitality Brands, Legal Sea Foods Restaurant Group has been invigorated with resuming restaurant operations, investing in remodels, seeking out new development plans, and reinforcing its commitment to existing employees while growing its footprint and team.
"We are very excited to bring our Kendall Square location back online for all those who had been missing our taste of New England in the Cambridge market. Kendall Square is an area of significant development as the addition of Google, the completion of the Foundary project, Meta's expansion and other new businesses join the area. We are thrilled to welcome our new neighbors of this community to the Legal Sea Foods experience," said Kimberly Lapine, Chief Marketing Officer at PPX Hospitality. "We have worked strategically with the Legal Sea Foods team to enhance and fortify the brand across all locations and platforms and look forward to our continued growth and development in 2022 and beyond."
Legal Sea Foods Kendall Square is located at 355 Main Street, Cambridge, MA 02142 and will employ over 60 people. Legal Sea Foods Kendall Square and other Legal Seafoods locations are now hiring for all positions as further restaurant openings and remodels are slated for this year including Burlington, Copley Place, Park Square in Boston and Virginia Beach. To apply, visit legalseafoods.com/careers.
For more information, visit www.legalseafoods.com or follow along on Facebook @LegalSeaFoods, Twitter @LegalSeaFoods, or Instagram @LegalSeaFoods.
About Legal Sea Foods
Seventy years ago, Legal Sea Foods opened as a fish market in Cambridge, MA and has since cast a wider net – now operating 23 restaurants along the east coast as well as its own Quality Control Center on Boston Harbor. Legal Sea Foods' iconic tagline, "If it isn't fresh, it isn't Legal!" speaks to its legendary fanaticism for seafood quality and safety. The restaurants serve over 40 varieties of fresh fish and shellfish throughout the year; the menu highlights quintessential New England fare, including its famous New England Clam Chowder that has been served at nearly every Presidential Inauguration since 1981. To learn more, visit https://www.legalseafoods.com/.
About PPX Hospitality Brands
PPX Hospitality Brands is a Boston-based hospitality group that includes The Smith & Wollensky Restaurant Group, The Strega Group and Legal Sea Foods Restaurant Group. To learn more, visit https://www.ppxhospitalitybrands.com/.